a natural reaction for brands to make efforts that leave a lasting,
positive impact on the environment. And with a sustainable online marketplace
Canyon Goods, founder Sara Dinkin is doing exactly that.
What initially started out as a vintage shop on Etsy has now become
a platform for sustainable clothing, apothecary, and lifestyle products,
featuring ethical artisan brands for consumers to discover.
Below, Dinkin shares how Canyon Goods has evolved into what it is today,
how she curates the brands the marketplace features, and her plans for the
brand's future.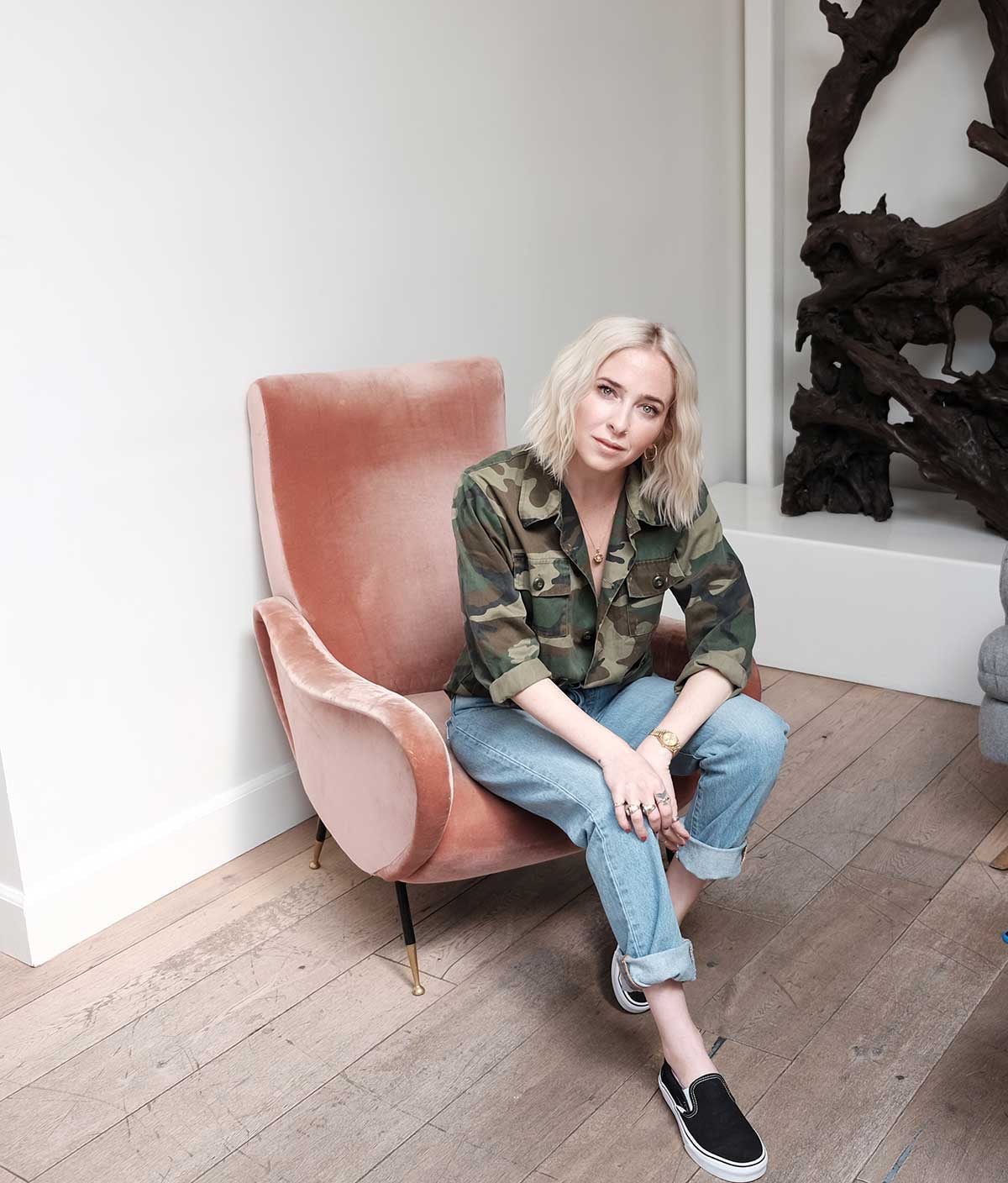 Can you share a bit about what you were doing before Canyon
Goods?
Before starting Canyon Goods, I was working with a stylist as an
assistant for a couple of years and that is where I started to really love
the world of fashion. I then branched out and started styling on my own for
about 8 years. During that time is when I saw how damaging fashion is for
our planet and starting to ideate around the idea of how I could help be
more sustainable in my own profession. From styling, I started to also
collect a lot of vintage pieces and decided to start an Etsy shop called
Canyon Goods to specifically sell those vintage pieces to give them new
lives and start to be involved in the recycled fashion space.
What prompted you to start Canyon Goods and its focus on
sustainability?
I took a look at my career path and the fashion industry as a whole and
asked myself how could I make a difference and create a much-needed change?
The way I see it, sustainable fashion is our only option to conserve the
planet at this point. While styling I started to research climate change
and how fashion was impacting the planet and was horrified at what I found.
I began to look for sustainable marketplaces, that solely focused on
selling sustainable goods and could not find any that I 100% aligned with,
so I decided to start my own. Through my research, I discovered amazing
luxury sustainable brands that were not being highlighted or showcased in
e-retail stores and not getting the exposure they deserved. So I launched
Canyon Goods to provide shoppers with a new destination for luxury ethical
commerce.
How do you curate or determine the merchants or businesses that are
available in your store?
I spend a lot of time doing brand research online, on Instagram, reading
articles and discussing with friends who work in fashion. Before working
with a prospective brand I study their practices and ethical standards to
ensure they align with the Canyon Goods mission. In terms of Canyon Goods'
standards on sustainability, I measure the items the site carries based on
the following criteria: is the item recycled, organic, cruelty-free, fair
trade, artisan-made, charitable, made locally in the USA, or vegan.
Who are the brands you're working with for Canyon Goods?
Some of the brands I work with include luxury vegan shoe line Taylor +
Thomas, Kamba Swim who is a British designer focused on reducing waste,
CALLE DEL MAR a woman-owned and operated apparel brand made from conscious
materials, SEEKER an ethically sourced, low impact, gender inclusive
apparel brand, jewelry designer Tiffany Kunz and many more.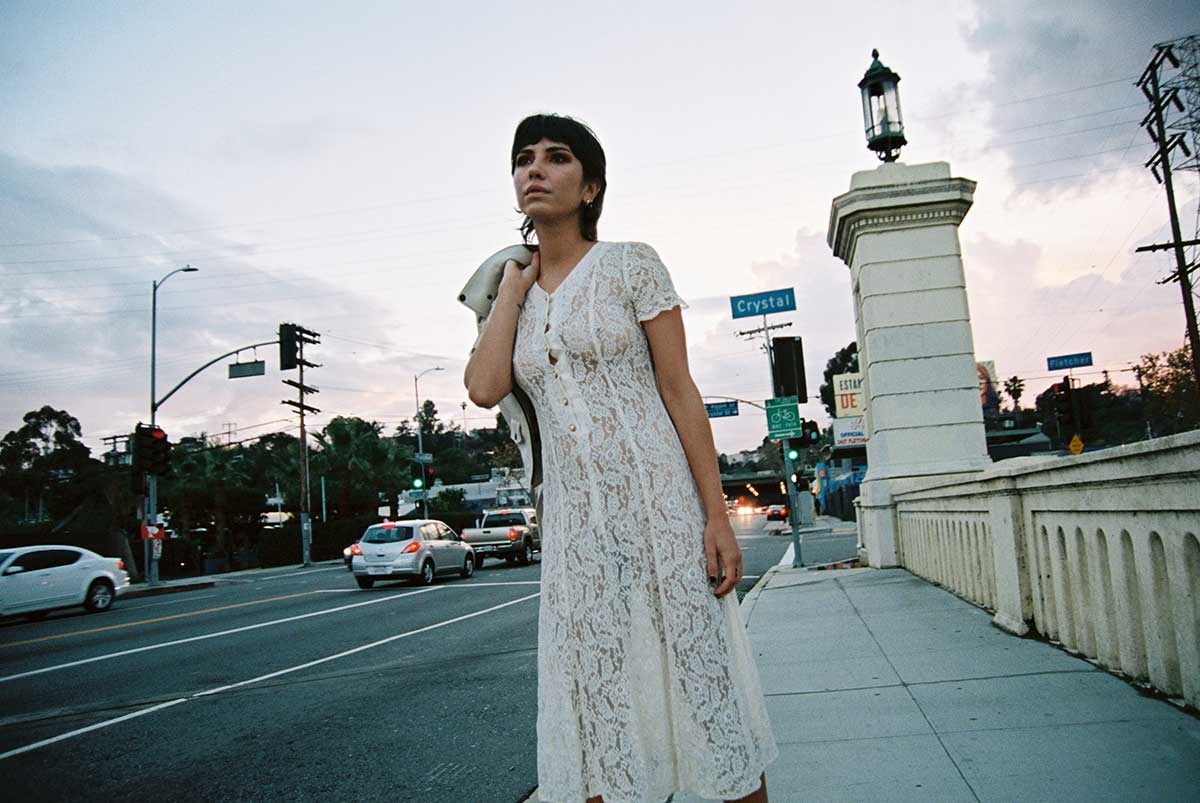 How do you feel Canyon Goods contributes to the greater picture of
sustainability?
Sustainability comes in many shapes and sizes. In order to be completely
transparent and to continue to educate Canyon Goods' customers, I provide a
breakdown of what makes the brands carried on Canyon Goods sustainable. I'm
committed to selling only brands that follow ethical standards and are
transparent in how their products are made. This overall helps lead
customers to more educated purchases and pushes them to shop entirely
sustainable in all areas of their lifestyles.
You offer both vintage findings as well as sustainably made brands.
Can you tell us how these independently align with your standards?
With Canyon Goods, I offer brands that hold a responsibility to people
and the planet. The idea of providing shoppers with quality vintage options
helps to extend the life of a garment. With vintage, it's better to
continue the garment's use rather than thrifting it or throwing it out to
then end up in a landfill. Next to purchasing sustainable fashion items
that directly help reduce or offset one's carbon footprint, shopping
vintage is a sustainable way to prolong the life of a garment. To further
this commitment, I give customers the opportunity to shop their ethics by
breaking each sustainable practice down by standard on the site.
Right now, you're offering your products online. Is there any
potential to have in-person shopping experiences? If so, what will that
look like?
To launch the brand I hosted a clothing swap in Los Angeles to give
shoppers a look at the brands featured on Canyon Goods and also to promote
sustainable shopping practices. In the future, I do plan to host small
pop-ups and shoppable events, but as of now I'm solely focused on the
website.
Canyon Goods just launched, but are there any plans to expand
further?
Right now I plan to focus a lot on the Canyon Goods 'style stories',
pairing influencers with the brands we sell. I also aim to launch a mini
docu-series. Further down the line, I want to curate pop-up shops throughout
the country and eventually I plan to expand into other categories such as
home decor and menswear.